Canterbury coaching and hypnotherapy services
Hi, I'm Tracey from Living By Design. I have been helping people get the life they want for many years through coaching and hypnotherapy. Seeing clients reach their potential, achieve goals they thought impossible and conquering fears and challenges that had previously held them back is so satisfying for me. Clients come to me for coaching or hypnotherapy - or a mix, your choice!
I take great pride in the progress and success of my clients, and I look forward to helping you. For more information on my qualifications and background, click here. Please browse my website and contact me to book an appointment or find out more.
Tracey
MSc, BSc, Dip Cert Career Dev, HPD, Dip CAH

Life Coaching

Sometimes it is difficult to know what you do want, and, even when you do know it can be even more difficult to get there.

Changing habits, beliefs and behaviour IS difficult, our brains are wired to avoid change! Life can feel like being stuck in a thick forest with little light getting through. Knowing which direction to go or how to stop going round in circles is challenging.
My job, as coach, is to help you set a new path. A bit like climbing a tree and seeing the entire forest instead of lots of trees. Sure you can do this by yourself, but so much easier with someone to guide you, provide feedback, motivate you and keep you on track! ​
Using a toolbox of life and career coaching, neuroscience and psychology, I guide you to find your "True North" and help you get your life and career back on track.
Clinical Hypnotherapy

Using hypnotherapy I can help you access greater self confidence and motivation. Or you might want to stop smoking or lose weight - setting goals, resolutions and using will-power only go so far.

It's a bit like replacing an app on your phone. Habits are like apps and every now and then an upgrade can be transformative!

Hypnotherapy is also really good for removing fears and phobias - fear of needles, the dentist, spiders, presentations for example. By the way, unlike the stage shows, hypnosis is NOT about taking away your self control. More on hypnotherapy here.

​Using a combination of hypnotherapy and coaching I can also help you manage stress and anxiety as well as recover from burn-out..
Dream it, plan it, live it.

Some of the services and support I offer:

Career Planning - support to find your perfect job as well as purpose and meaning

Life Coaching for finding your "True North" as well navigate changes such as redundancy, divorce, job changes etc

Or you may be looking for Hypnotherapy to stop smoking, lose weight, or to upgrade confidence and motivation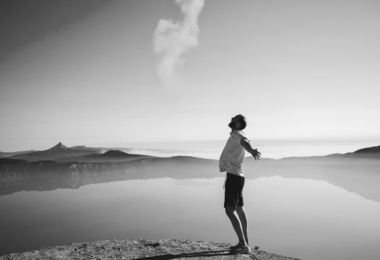 To book an appointment please email Tracey now or phone/text 021 169 8080.
Please let me what time of day suits you best. Mon - Fri, 9am-5pm, NZ time. Appointments can be in person here in Waikuku, N Canterbury, or can be done via phone or Skype.